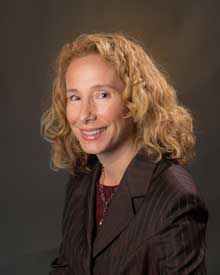 Shareholder
Contact Me
PRACTICE AREAS
FLUENT IN SPANISH
Attorney. Frascona, Joiner, Goodman and Greenstein, P.C., Boulder, Colorado, July 2001 to Present. Shareholder since 2006. Before becoming a shareholder, Ms. Manzano worked as an associate with the firm as well as another Colorado law firm. Prior to that, she was an attorney in Florida. She has been an attorney since 1994.
Ms. Manzano represents a variety of clients, including homeowners, property managers, homeowner associations (HOA's) throughout Colorado in construction defect cases or other matters. Ms. Manzano also works with sellers, buyers, real estate brokers, builders, contractors, engineers, architects, other construction professionals or business owners with the drafting of their contracts, mechanic's liens, business questions or negotiations.
Our firm is skilled at handling a wide range of construction defect issues, including: Seller Disclosure Issues; Real Estate Transaction Disputes; Warranty Issues; Material Failures; Mold and Water Damage; Methamphetamine and Expansive Soils, among others.
Ms. Manzano practices in the following areas: Construction Defect Litigation, Construction Litigation, Association Law, Real Estate Litigation, Commercial & Civil Litigation, Property Management, Employment Law and Special Needs Education Law.
University of Miami School of Law, Miami, Florida, J.D., 1994, cum laude
University of Miami, Coral Gables, Florida, B.S., 1991
Colorado
Washington D.C.
Florida
Member, Colorado Bar Association
Member, Boulder Bar Association
Member, Boulder County Bar Foundation
Member, Colorado Hispanic Bar Association
Secretary of the Board of Directors, Colorado Association of Hispanic Real Estate Professionals
Member, Community Associations Institute, Rocky Mountain Chapter
Member, Asian Real Estate Association of America
Member, National Association of Professional Women
Member, Boulder Area Rental Housing Association
Member, Women In Network Generate Success
Coach. Has coached Mock Trial high school competitions for Monarch High School, Louisville, Colorado.
Volunteer. Rock Creek Masters Homeowners Association, Architectural Control Committee; Superior Elementary School; and St. Louis Catholic Church.
Member. Denver Canes Watch.
Meth Labs, Disclosures, and Remediation in Colorado
Construction Defects in Colorado
Professor. Has taught Business Law at Front Range Community College, Colorado.
Google Review ★ ★ ★ ★ ★ Cinthia M. and her assistant Jackie were great to work with. I appreciated being involved in defending my position and they were clearly in my corner when it came to questioning the complainant. I highly recommend Cinthia, Jackie and FJGG.
Google Review By Jaime Garcia ★ ★ ★ ★ ★ First of all I want to thank Frascona, Joiner Goodman & Greenstein PC for being there for all our legal matters, I just can't say thank you enough to Cinthia M. Manzano and Jackie L. Klein who took my Real Estate case in a very complicated situation but their passion to help others along with their awesome team work not only my case was resolved with positive results but I also learned from them that perseverance and great attitude and high standards of professionalism is all it takes to accomplish any goal, they did all their research in a very meticulously way to clarify the case with evidence and within the legal, I'm very grateful and I will recommend them to any one who is in need of legal assistance to be represent in a professional way, thank you very much!! I'm very happy with your service I would not hesitate to hire you again!!
Jaime "James" Garcia
Google Review By John Schultz ★ ★ ★ ★ ★ Cinthia Manzano is exceptional in every way. She was prompt, answered all my questions, answered late night and weekend emails and thoroughly discussed the issues at hand. Our settlement exceeded my expectations and was a direct result of Cinthia's commitment and dedication. Exceeded all my expectations. Best of the Best!
Google Review By Joanne Teasdale ★ ★ ★ ★ ★ I enjoyed working with Cinthia Manzano, she was pleasant, respectful, efficient and thorough. The matter at hand was resolved quickly. I would recommend her or anyone else at this firm.
Google Review By Mark Faulkner: ★ ★ ★ ★ ★ I highly recommend Cinthia Manzano and her associates. They not only know real estate law, they researched case law to support our position. Cinthia listened well to better understand my situation and then defended me fiercely! I am extremely grateful to have had them on my side.
Google Review By Scott Krencik: ★ ★ ★ ★ ★ Special thanks to Cinthia Manzano for her hard work in handling my case. I will gladly recommend the FJGG professionals to anyone.
Google Review By Pam Morgan: ★ ★ ★ ★ ★ Cinthia came very highly recommended. I hired Cinthia on a recommendation of my realtor due to issues with the builder who would not complete warranty items. I was met with opposition and lack of cooperation from the builder. As soon as I hired Cinthia the tone changed dramatically for the good. She is very professional, knowledgeable about real estate, very good listener, reviewed a number of documents I had provided was very thorough about them and took action. It was a pleasure to deal with an attorney who knows the real estate law as well as she does. I always felt that I was in good hands. It was very difficult with the builder and she did not back away from them at all. As it turned out all warranty items and more were completed by the deadline she had given the builder and their attorney.
Google Review By Frederick Huber: ★ ★ ★ ★ ★ I have used Cindy Manzano from this Law Firm on several occasions for real estate related items. She has been nothing short of great to work with. She has kept in contact with me and informed of everything that was going on. I was truly impressed with her professionalism and scope of knowledge. I would recommend her and the Law Firm to anyone!
RECENT ARTICLES BY CINTHIA MANZANO
Builders are currently reporting a shortage in adequate labor to help build new homes for their customers. There are also reported delays in getting some materials. The Superior, Louisville and Marshall areas are also starting to rebuild homes burned down by the Marshall fire putting another strain on the current new build market. Some construction
Continue Reading
Cinthia M. Manzano is a shareholder with Frascona, Joiner, Goodman and Greenstein, P.C. Her practice areas include Construction Defect, Construction, Special Needs Education Law, Real Estate, Litigation, and Association Law. Contact Cinthia Manzano.
Disclaimer — Content is general information only. Information is not provided as advice for a specific matter, nor does its publication create an attorney-client relationship. Laws vary from one state to another. For legal advice on a specific matter, consult an attorney.