Frascona, Joiner, Goodman and Greenstein, P.C. has been providing quality legal services in Boulder, Colorado since 1974. We provide efficient, aggressive and creative legal representation for our clients. The firm's lawyers work with highly trained staff to create cost effective solutions. Using the latest and most advanced technology from our Boulder office, Frascona, Joiner, Goodman and Greenstein, P.C. law firm handles matters locally and internationally. The firm's attorneys handle all aspects of business law, real estate law, civil litigation, mediation, estate planning, divorce and family law, trust and estate administration, employment law, taxation, foreclosure, association law, construction law, water law, and oil and gas law. We provide a full range of legal services to our clients throughout the State of Colorado.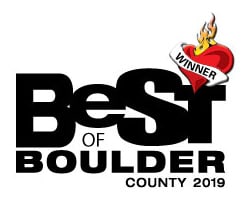 When to be Cruel to be Kind You are successful partly because you have an inclination to help people. Yet sometimes your desire to help hurts your clients and unnecessarily exposes you to liability. Consider the buyer who has remorse and wants to back of a deal at the last minute without a legal justification for
Continue Reading »
I am a real estate investor and I acquired a treasurer's deed to a property because the former owner didn't pay the property taxes. Do I need a quiet title action to sell this property?
Continue Reading »
Foreclosure Consumer: If you are a consumer borrower contacting our office about a property in foreclosure, please be advised that this law firm is acting as a debt collector, attempting to collect a debt and any information obtained may be used for that purpose.
Continue Reading »
Quarterly digest of our articles, news and updates.
Frascona, Joiner, Goodman and Greenstein, P.C.