Frascona, Joiner, Goodman and Greenstein, P.C. has been providing quality legal services in Boulder, Colorado since 1974. We provide efficient, aggressive and creative legal representation for our clients. The firm's lawyers work with highly trained staff to create cost effective solutions. Using the latest and most advanced technology from our Boulder office, Frascona, Joiner, Goodman and Greenstein, P.C. law firm handles matters locally and internationally. The firm's attorneys handle all aspects of business law, real estate law, civil litigation, mediation, estate planning, divorce and family law, trust and estate administration, employment law, taxation, foreclosure, association law, construction law, water law, and oil and gas law. We provide a full range of legal services to our clients throughout the State of Colorado.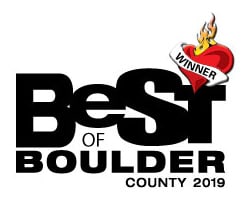 Colorado has a statute that can make it illegal for a seller to listen in on conversations among buyers or buyers and their brokers touring a property. Learn how to manage the disclosure issues.
Continue Reading »
Learn how the buyer is exposed to claims that the buyer has breached the contract if the buyer applies for a lower LTV loan that the one reflected in the §4 chart in the contract.
Continue Reading »
Your tenant has used methamphetamine at your property and now you are stuck footing the bill for costly remediation and testing. Does your homeowners insurance policy cover this damage?
Continue Reading »
Quarterly digest of our articles, news and updates.
Frascona, Joiner, Goodman and Greenstein, P.C.