Frascona, Joiner, Goodman and Greenstein, P.C. has been providing quality legal services in Boulder, Colorado since 1974. We provide efficient, aggressive and creative legal representation for our clients. The firm's lawyers work with highly trained staff to create cost effective solutions. Using the latest and most advanced technology from our Boulder office, Frascona, Joiner, Goodman and Greenstein, P.C. law firm handles matters locally and internationally. The firm's attorneys handle all aspects of business law, real estate law, civil litigation, mediation, estate planning, divorce and family law, trust and estate administration, employment law, taxation, foreclosure, association law, construction law, water law, and oil and gas law. We provide a full range of legal services to our clients throughout the State of Colorado.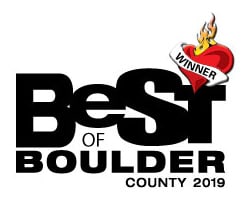 Foreclosure Consumer: If you are a consumer borrower contacting our office about a property in foreclosure, please be advised that this law firm is acting as a debt collector, attempting to collect a debt and any information obtained may be used for that purpose.
Continue Reading »
Governor Jared Polis issued Executive Order D 2020 051 (COVID-19), providing further eviction relief for tenants and mobile home owners.
Continue Reading »
Colorado Real Estate Brokers: If you decide to conduct a showing or open house, you should consider protecting yourself, your brokerage firm, and your clients from COVID-19-related risks.
Continue Reading »
Quarterly digest of our articles, news and updates.
Frascona, Joiner, Goodman and Greenstein, P.C.