Frascona, Joiner, Goodman and Greenstein, P.C. has been providing quality legal services in Boulder, Colorado since 1974. We provide efficient, aggressive and creative legal representation for our clients. The firm's lawyers work with highly trained staff to create cost effective solutions. Using the latest and most advanced technology from our Boulder office, Frascona, Joiner, Goodman and Greenstein, P.C. law firm handles matters locally and internationally. The firm's attorneys handle all aspects of business law, real estate law, civil litigation, mediation, estate planning, divorce and family law, trust and estate administration, employment law, taxation, foreclosure, association law, construction law, water law, and oil and gas law. We provide a full range of legal services to our clients throughout the State of Colorado.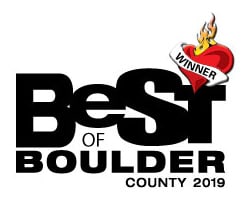 Loan Due On Transfer The current conventional wisdom is that so long a lender is receiving payments, the lender will not call a loan in default just because the borrower conveyed title, without paying off the debt, in violation of "due-on-transfer" clauses in the mortgage.  That conventional wisdom is based, however, on experiences born out of
Continue Reading »
Sellers Don't Give Up Your Clout Too Soon In tight inventory markets, sellers sometimes want to kick a buyer out of the deal because, for example, the buyer's proof of funds or loan commitment disappoints. But once a buyer has a contract, the buyer has the upper hand. The seller will have a challenge kicking an
Continue Reading »
Colorado has a statute that can make it illegal for a seller to listen in on conversations among buyers or buyers and their brokers touring a property. Learn how to manage the disclosure issues.
Continue Reading »
Quarterly digest of our articles, news and updates.
Frascona, Joiner, Goodman and Greenstein, P.C.