Frascona, Joiner, Goodman and Greenstein, P.C. has been providing quality legal services in Boulder, Colorado since 1974. We provide efficient, aggressive and creative legal representation for our clients. The firm's lawyers work with highly trained staff to create cost effective solutions. Using the latest and most advanced technology from our Boulder office, Frascona, Joiner, Goodman and Greenstein, P.C. law firm handles matters locally and internationally. The firm's attorneys handle all aspects of business law, real estate law, civil litigation, mediation, estate planning, divorce and family law, trust and estate administration, employment law, taxation, foreclosure, association law, construction law, water law, and oil and gas law. We provide a full range of legal services to our clients throughout the State of Colorado.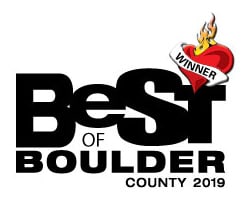 Purchasing Property Anonymously Webcast 5/1/19: Buying a Property Anonymously. It's not unusual for Commercial Buyers to want to purchase anonymously, and it's not uncommon in Residential transactions either! We explore the motives behind incognito purchases, options for accomplishing them, and look at how they affect the transaction.
Continue Reading »
Selling a Property Anonymously Some sellers seek to quietly sell their property. Learn how to (1) dial into the seller's expectations, (2) accomplish the seller's goals and (3) manage the risks of not widely advertising the property to the whole market.
Continue Reading »
General Warranty Deed versus Special Warranty Deed In addition to the choice of deed (between general warranty and special warranty), there are three other factors that strongly influence the buyers' and sellers' risk factors: (1) The style of the exceptions to the warranties; (2) the features of the sellers' existing title insurance; and (3) the existence
Continue Reading »
Quarterly digest of our articles, news and updates.
Frascona, Joiner, Goodman and Greenstein, P.C.