Frascona, Joiner, Goodman and Greenstein, P.C. has been providing quality legal services in Boulder, Colorado since 1974. We provide efficient, aggressive and creative legal representation for our clients. The firm's lawyers work with highly trained staff to create cost effective solutions. Using the latest and most advanced technology from our Boulder office, Frascona, Joiner, Goodman and Greenstein, P.C. law firm handles matters locally and internationally. The firm's attorneys handle all aspects of business law, real estate law, civil litigation, mediation, estate planning, divorce and family law, trust and estate administration, employment law, taxation, foreclosure, association law, construction law, water law, and oil and gas law. We provide a full range of legal services to our clients throughout the State of Colorado.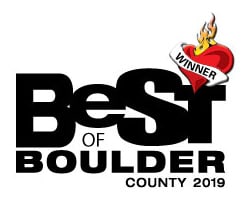 A short-term rental is generally when you rent out a residential property or part of a residential property for less than 30 days. Laws exist and continue to be made that can restrict short-term rental properties.
Continue Reading »
Where do I file my custody case?  This question is particularly important if your case involves a parent who lives in a different state than the child, or if you just recently relocated, or are thinking of relocating, to a new state.
Continue Reading »
In an effort to bolster the state's pay-equity regulations, the Colorado legislature passed Senate Bill 19-085, entitled the "Equal Pay for Equal Work Act." The Act, which takes effect on January 1, 2021, will impose a host of new regulations upon employers and make it easier for aggrieved employees to access the courts.
Continue Reading »
Quarterly digest of our articles, news and updates.
Frascona, Joiner, Goodman and Greenstein, P.C.