Frascona, Joiner, Goodman and Greenstein, P.C. has been providing quality legal services in Boulder, Colorado since 1974. We provide efficient, aggressive and creative legal representation for our clients. The firm's lawyers work with highly trained staff to create cost effective solutions. Using the latest and most advanced technology from our Boulder office, Frascona, Joiner, Goodman and Greenstein, P.C. law firm handles matters locally and internationally. The firm's attorneys handle all aspects of business law, real estate law, civil litigation, mediation, estate planning, divorce and family law, trust and estate administration, employment law, taxation, foreclosure, association law, construction law, water law, and oil and gas law. We provide a full range of legal services to our clients throughout the State of Colorado.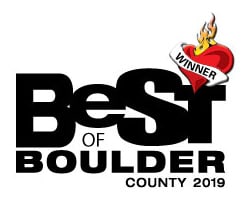 NAR's Clear Cooperation Policy Sellers will no longer be able to waive MLS rules that require listing brokers to promptly submit listings to the MLS. Brokers must enter the property into the MLS within one business day after the property is "publically marketed." Learn how this rule will affect your business model and get a sense
Continue Reading »
Avoiding Seller "Blank Check Risk" For Inspection Resolutions Any time a seller agrees to repair something for a buyer, there is the risk that the repair will cost much more than the seller expects. Learn the pros and cons of the five basic options for protecting your seller against that risk.
Continue Reading »
A short-term rental is generally when you rent out a residential property or part of a residential property for less than 30 days. Laws exist and continue to be made that can restrict short-term rental properties.
Continue Reading »
Quarterly digest of our articles, news and updates.
Frascona, Joiner, Goodman and Greenstein, P.C.